Dongguan Yongsheng Metal Products Co., Ltd
Add: No. 27, the 2nd industrial,
Heshi Road, Hekeng Village,
Qiaotou Town, Dongguan City,
Guangdong Province, China
Tel: +86 769 2868 3305,
+86 769 8103 9998-107
Fax: +86 769 81039997
E-mail: info@dgpowerspring.cn
Skype: dgpower.spring
MSN: info@dgpowerspring.cn
Web: www.dgpowerspring.com

Quality Management advantage
1.Incoming inspection of raw materials: using the most advanced testing equipment and most stable method to inspect the thickness and hardness, from the source to ensure the production materials 100% in accordance with production requirements.

2.Load force test: customized testing equipment, sampling once every 30 minutes in the production process to ensure the stability of every batch of spring load force.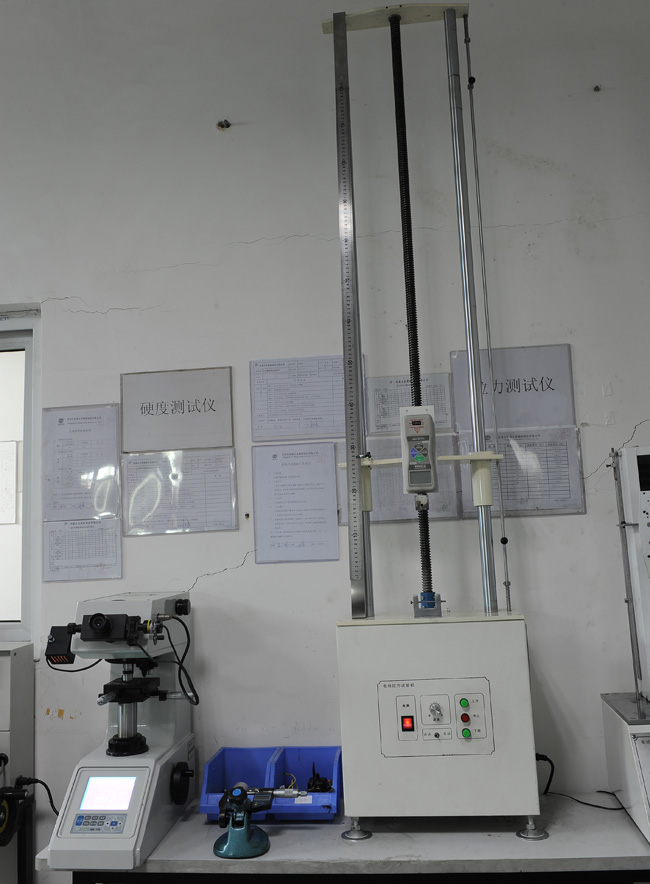 3.Life cycles testing: customized testing equipment, 24-hour detection, ensure the of the lift time of the spring.