Constant Force Spring

The constant force spring is made by the rolled stainless steel ribbon, through a particular machine to stereotypia the high strength steel ribbon, when it is straightened by an external force , the constant force spring will roll by naturally and then generate elastic force. Thereby, the object can go back to the appionted original place. Comparing with the traditional line spring, the advantage of the constant force spring is: it keeps particular elastic force during the route, and route of the prestressing is short, that is say, we can get the necessary elastic force with a shorter route, the original length is smaller than the line spring, unlimited route.
Dimension Data of DL013

Application of Constant Force Spring
1) motor brush
2) industrial tools
3) height adjustment
4) medical and healthcare device
5) roller shutter or window balance
6) automative and transportation device
7) store propelling shelf and POP display
Installation Example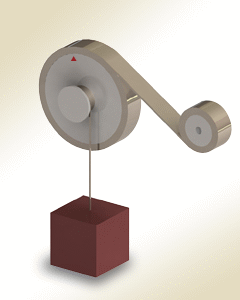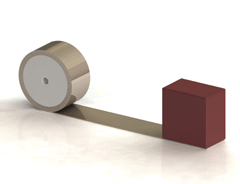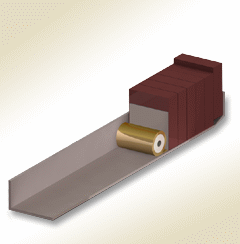 Application Examples
1. constant force spring for motor brush

examples: motor brush, collecting slip ring, etc
2. fasten tension and pressure

examples: automative propelling display shelf, nail puller, conveyor, video, etc
3. retracting devices

examples: power cord, car safety belt, hose reel, etc.
4. balancing devices

examples: adjusting height of LCD display, fan and medical X-ray machines, etc.
5. automative sliding devices

examples: the cup holder and ashtray in car, adjustable drawer, etc.
6. power producer

examples: timer, toys, etc.
Welcome RFQ For OEM Service

Yongsheng has engaged in all kinds of precision spring, has 15 years R&D and OEM experience. We help our clients to solve lots problem during developing and design period. please send us below details, and we are pleased to provide you with cost effective products:
1) application of the power spring
2) required dimension and material
3) drawings or sample will be prefered
Production Range
1) Width: 2~80mm
2) Thickness: 0.08~0.7mm
3) Length: according to your needs
4) Material: Stainless steel or High Carbon Steel
We promise 32472 service to you

3, quote within 3 minutes
2, provide sample within 2 days
4, customize sample within 4 dys
7, mass productions within 7 days
2, solve the customer complaint within 2 hours