Dongguan Yongsheng Metal Products Co., Ltd
Add: No. 27, the 2nd industrial,
Heshi Road, Hekeng Village,
Qiaotou Town, Dongguan City,
Guangdong Province, China
Tel: +86 769 2868 3305,
+86 769 8103 9998-107
Fax: +86 769 81039997
E-mail: info@dgpowerspring.cn
Skype: dgpower.spring
MSN: info@dgpowerspring.cn
Web: www.dgpowerspring.com

NEWS
The customers have visit four times a years in the yongsheng spiral spring manufacturer
The customers have visit four times a years in the yongsheng spiral spring manufacturer
Yongsheng
Yongsheng spiral spring 0.25*12.7*2600mm model have a four orders this years. ZhongShan KaiTe machinery is one specialized is engaged in mechanical and electrical assembly and production enterprises. The Miss chen of the KaiTE is find YongSheng from the alibaba to orders and have inspect YongSheng spiral spring quality. January 18, 2015,they have been purchase, and this time, we have receive news about the KaiTe company that have purchase orders of 2,000,00PCS, it is fourth time of the KaiTe customers in the years. We are receive a good orders of our products have high quality.

In fact YongSheng spiral spring is favorite for the customers, As more and more customers purchase our products, we also feel the responsibility of the body is getting heavier, so no matter what time, yongsheng spring will do our best to provide customers the best products, it have deserves to yongsheng spring to trust customers.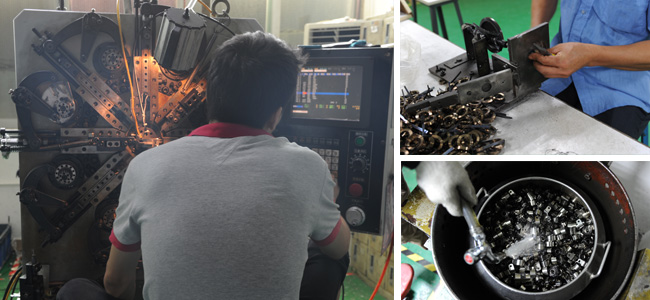 Back